DOD Officials Discuss Fire-Fighting Foam Replacement, Remediation Efforts
Gerald Scroop
September 16, 2020
Defense Department officials provided testimony regarding research efforts for replacing PFAS, which is used in aqueous film forming foam, or AFFF, and is very effective in extinguishing aircraft fuel fires. They also discussed cleanup efforts in areas contaminated by PFAS.
Maureen Sullivan, deputy assistant secretary of defense for environment; and Herbert Nelson, director of the Strategic Environmental Research and Development Program and Environmental Security Technology Certification Program, testified at the House Armed Services Committee's Readiness Subcommittee hearing.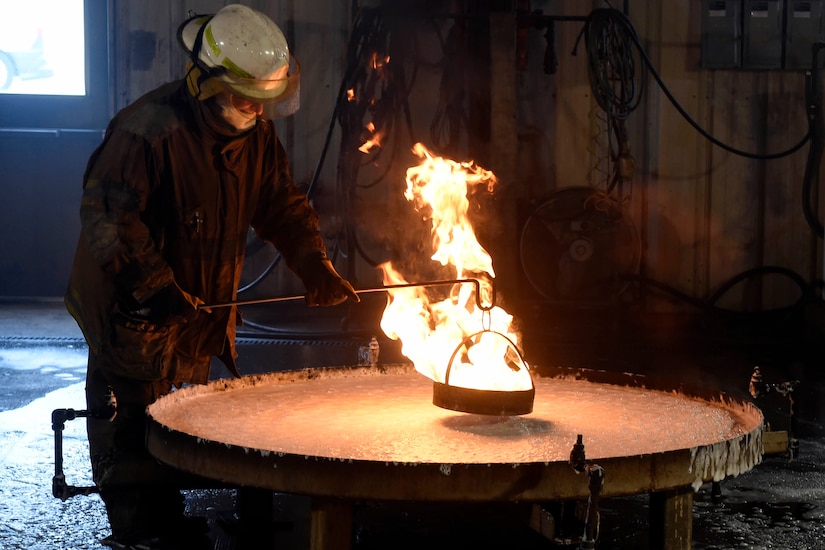 PFAS refers to the entire class of per- and polyfluoronated alkyl substances, of which perfluorooctane sulfonate, or PFOS, and perfluorooctanic acid, or PFOA, are the most well-studied substances. These substances are also present in many industrial and consumer products because they increase a product's resistance to heat, stains, water and grease.
On May 19, 2016, the Environmental Protection Agency issued the Safe Drinking Water Act lifetime health advisories and recommended actions for drinking water systems with individual or combined levels of PFOS and PFOA greater than 70 parts per trillion.
Sullivan said DOD is leading the way to address these substances. Over the last four years, the department has committed substantial resources and has taken action to respond to concerns with PFAS.
In July 2019, the PFAS Task Force was created to ensure a ''coordinated, aggressive, holistic approach on department-wide efforts to proactively address PFAS,'' she said.
The federal cleanup law, known as the Comprehensive Environmental Response, Compensation and Liability Act of 1980, provides a consistent approach across the nation for cleanup, which DOD adheres to, Sullivan said.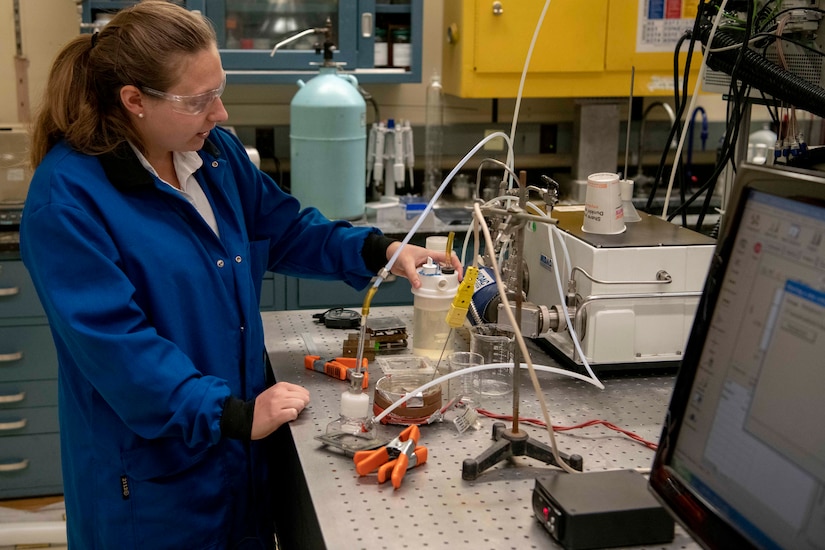 The department prioritizes sites for action using CERCLA risk-based processes to address sites that pose a greater potential risk to human health and the environment, she testified. These sites are in various stages of investigation, assessment and cleanup.
There are currently about 200 airports throughout the department, which mostly use AFFF, Sullivan said, noting that some of those airports are operated jointly with commercial aviation. The department is partnering with the Federal Aviation Administration to ensure these airports maintain the current level of protection for passengers, crews and equipment.
''DOD's priority is to quickly address PFOS and PFOA in drinking water above the EPA's lifetime health advisory, where DOD is the known source,'' she said.
To prevent further releases into the environment, DOD limits the use of AFFF to responses to emergency events and it is no longer used for land-based testing and training, she said. Furthermore, the department treats each release of AFFF as a chemical spill response.
Current AFFF used by the department contains PFAS, but not above 800 parts per billion, she said.
Unfortunately, none of the commercially available PFAS-free foams meets DOD's strict safety standards for putting out fires quickly, she said, adding that besides putting out aircraft fires quickly, foams with PFAS are particularly effective at putting out large industrial or structural fires and overturned vehicles that are on fire.
Nelson said DOD is conducting research into developing PFAS-free foams that meet DOD's safety requirements, as well as evaluating any new commercial foams. He noted that the research is a collaborative effort that includes DOD's own laboratories, other federal agencies, industry and academia.
SERDP initiated research shortly after the EPA released its 2009 provisional health advisories for PFOS and PFOA, he said.
That research can be categorized into four parts, he said:
Regarding AFFF, there is also a four-pronged research effort, he said:
Choose which Defense.gov products you want delivered to your inbox.
Most Effective Weapon In The War On Communism Is The Wallet! PLEASE DONATE! MUCH APPRECIATED! (ONLY DONORS/MEMBERS ARE LOVED)